Many people want to start an online business but lack the know how or where to start, says the CEO and General Agent of American US Insurance, a Florida Independent Insurance Agency primarily focused on business insurance. Setting up an Amazon.com business account is a great choice if you are planning for long term income. You have huge profit potential and can be scaled exponentially through the tools Amazon offers people setting up a business through them.
The idea of selling products on Amazon can be exciting and daunting at the same time, especially if this is your first venture as a business owner. Following the proper steps and ensuring you have all your bases covered, you can have your business up and running quickly. If you put in the time and effort, it is possible to scale your business to your full-time job.
Listed below are steps to take when starting your Amazon venture. Creating a strategy and knowing what you need to plan and consider when setting up your business will help you on your journey.
Conduct Amazon business research
Amazon sells billions of dollars of products every year. Doing some research into what you can sell and see some success is vital. There is a lot of competition. Don't let that discourage you; there's room for everyone, but if you're not selling something people want, you won't see the success you're after.
Here are some questions to consider when deciding on what products to sell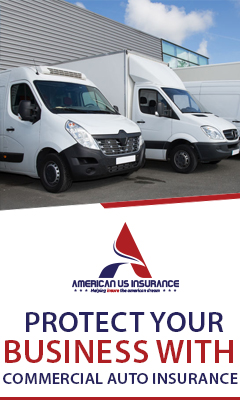 What products have a high search volume?
How many competitors will you have?
Is the product easy to acquire for you as the seller and easy to ship to your buyers?
Does this product sell consistently throughout the year, or is it a more seasonal item?
How much will it cost to buy your initial stock?
Doing product and market research may seem overwhelming, but it is crucial to set up a successful Amazon business. You can use software programs to help with your research, like AMZScout Pro Extension; this is an invaluable tool to determine what products are popular on Amazon.
Create an Amazon seller account
When you register yourself as a seller on Amazon, you will be given a choice of two accounts, individual or professional. You will need to choose which account will work best for you.
An individual account requires you to pay $0.99 for every sale to Amazon and is limited when it comes to features.
A professional account is $39.99 per month, with the $0.99 sale fee waived. You have access to features such as inventory data, Amazon ads and various categories you can sell in.
To finish the application process to open your account, you will need to provide a credit card, a piece of ID and your tax information.
Once you have signed up for a seller's account and are approved (can take around three days), it's a good idea to take a good look around the seller platform and get comfortable with the seller's features.
Suppliers
You have your niche sorted out and your seller account set up. Now you need to find a supplier. The first step to this is figuring how much you can spend on your stock. Are you financing yourself, or do you have an investor? Either option is acceptable but setting a very clear budget for yourself is crucial to ensuring you are not spending outside of means. You want to start on the right foot.
Thanks to technology, you no longer have to travel and meet suppliers in person; you can do all this online. Many sellers source their products from China due to lower prices than if you were to buy domestically. This is something for you to consider when looking for a supplier, as well as quality. Keep in mind your customers can leave reviews on your products, and you won't last long if you offer sub-par quality products.
Fulfillment method
This step refers to how you will fill your orders and ship your products. Amazon will give you two options.
Fulfillment by Merchant (FBM) requires you to store all your inventory and ship your products yourself.
Fulfillment by Amazon (FBA) requires you to send all your products to an Amazon warehouse and have the staff there ship your products when purchased.
Both methods have their advantages but using FBA will make scaling your business a lot easier and faster. FBA gives you the option of offering prime shipping to your customers, which is a great option to increase sales. Of course, there are storage and fulfillment fees required to use FBA. The fees will be determined by how many sales you make and the weight of your products.
Amazon Business Insurance
This is a step many new sellers don't think about but should under no circumstances skip. Your Amazon business needs insurance. General Liability, Business Property and Workers Compensation are among the few different insurance options your business may need. If you never had it, now may be the time to think about it. You don't want to be in a situation where you need insurance and don't have it. Accidents happen, and if someone decides they have grounds to sue you and you have an insurance policy, you are protecting yourself and your business. Your insurance policy covers you and your business from legal fees, bodily injuries, property damage, and any settlements if you are sued.
Business Marketing
You have your Amazon business niched down, you have your products in stock, and you have purchased insurance. Now you need to advertise; running an Amazon business isn't a set-and-forget type of endeavour. Amazon offers very effective advertising. You can have your products sponsored and placed at the top of the first search page. Putting your products above your competition, being the first product in the search function on Amazon is invaluable and right where you want your products showing up. You can also run ads on social media to drive traffic to your Amazon business.
Starting a business on Amazon can be very rewarding and can bring you the success you dream about. With that being said, this is a commitment and needs thoughtful planning. By implementing a winning strategy backed up by proper research, you will be a successful business owner before you know it. And for the insurance part, you can leave that to us, American US Insurance; where we help insure your dreams.