Florida Obamacare 2023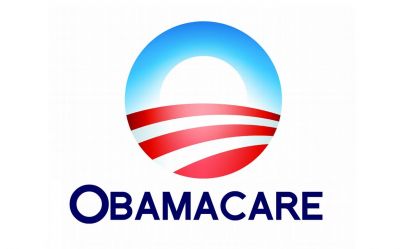 Florida Obamacare Enrollment 2023
Obamacare requires most citizens of the United States to purchase health insurance coverage and Florida elected to participate in the marketplace run by the federal government. When you enroll in Obamacare-compliant health plans sold via the health insurance exchange, you can apply for income-based financial assistance as well as have many other options to lower your monthly out-of-pocket expenses and health insurance premiums for healthcare.
What is Obamacare / ACA?
Obamacare, also commonly known as Affordable Care Act (ACA), was signed into law in March 2010. The primary goal of Obamacare is to reduce the healthcare expenses for families and individuals in the country and to provide citizens of the United States with affordable health insurance.
Following are the key points of Florida Obamacare/Affordable Care Act:
Lowering healthcare cost and improving the quality of healthcare
Employer mandate | individual mandate
New consumer protections
Access to affordable healthcare
Minimal essential coverage for all health insurance plans
When to Apply for Florida Obamacare
The open enrollment period occurs once every year and allows citizens to freely make changes to their healthcare coverage. Our licensed agents at American US Insurance can help you purchase your medical coverage through the Obamacare's Health Insurance Marketplace during the open enrollment period. The open enrollment period starts on November 1st, and will last until December 15th each year. This is the time to select the best coverage plan to cover you during the next year period. During the enrollment season, you will be able to:
Choose a plan for the first time
Re-enroll in your current plan
Make changes to your current insurance plan
Choose a new plan to replace your current plan
Enroll in Florida Obamacare 2023 with American US Insurance
Florida Obamacare marketplace is run by the federal government. If you want to apply, you may visit the Florida Health Exchange Marketplace website, you may also contact one of our licensed professionals at American US Insurance at 1-800-868-9170 to help you with the enrollment process. In our office, we can help you find a health plan that best suits your needs and do an extensive research of your options among all different plans available to save you time, money and most important, reduce underwriting and registration errors. We will look at a variety of insurance plans and check contributing doctors that may be of your trust before choosing the final health insurance plan you're most comfortable with.
Special Enrollment Period
If you have certain life changes, you can enroll or change your plan year-round. These changes include:
Change of family structure: If you have a death in the family, you get married, divorced, or have/adopt a child.
Losing primary health coverage: If you lose health coverage that meets the standards of the government.
Moving to a new state: If you permanently relocate to a new state.
Change in subsidy eligibility: If you lose eligibility or become eligible for subsidies.
Government error: If you enroll, change, or lose coverage due to an error committed by an agent, employee, or officer of the Exchange or the Department of Health and Human Services.
Change of citizenship status: If you become a US citizen or national.
Any of these life events allow you to change your coverage under an S E P. If you qualify for a Special Enrollment Period, you have up to 60 days following the event to enroll in a plan. If you miss that window, you must wait until the next Open Enrollment Period to apply.
Cost of Florida Obamacare
The cost of Obamacare in Florida depends on the plan you choose as well as the number of people in your household and your projected income. There are four different tiers within Florida Obamacare. Each plan is based on a metal name. The metal plans represent what the plan pays for coverage as well as the different levels of coverage you receive. However, keep in mind that plan levels don't represent the overall quality of the doctors/health coverage you receive. Bronze plans have the lowest insurance premiums (monthly cost) and Platinum plans have the highest insurance premiums:
Bronze Plan: You pay 40% of the cost, 60% of the cost is paid by the plan.
Silver Plan: You pay 30% of the cost, 70% of the cost is paid by the plan.
Gold Plan: You pay 20% of the cost, 80% of the cost is paid by the plan.
Platinum Plan: You pay 10% of the cost, 90% of the cost is paid by the plan.
Depending on the plan you choose and your income, you can have your medical coverage from:
-$0 Monthly Payment
-$0 Deductible
-$0 Co-Pay
Eligibility Requirements for Obamacare
The eligibility requirements of Florida Obamacare begin with the income level of an individual or family. There are other set of factors that determine the Obamacare coverage eligibility requirements in Florida. Everyone can access healthcare, regardless of income. However, if you are a Florida resident and would like to receive subsidies, then you will need to consider several qualifying factors.
In order to get Florida Obamacare, following are the requirements you must meet:
Must live in Florida
Have a valid Social Security Number
Cannot be currently incarcerated
Must be a US citizen or lawfully present immigrant
Must meet a minimum and maximum income level to qualify (see below)
Any plan that becomes effective in 2023 will use your projected income in 2023 along with the 2022 federal poverty levels to determine subsidy eligibility. See the following information below about income levels per person to qualify for Obamace with premium subsidy. Keep in mind that you will not be eligible for a premium subsidy if your employer offers health insurance plans that provides the minimun standard coverage, or if you are eligible for Medicaid or CHIP (Children's Health Insurance Program). Medicaid and CHIP have their own discounts and eligibility rules.
2023 FLORIDA OBAMACARE SUBSIDY INCOME LIMITS
Household Size Minimum Income Level Maximum Income Level
$12,880 $51,220
$17,420 $69,690
$21,960 $87,840
$26,500 $106,000
$31,040 $124,160
$35,580 $142,320
For families or households with more than six individuals, add $4,540 for each additional person for minimun income level and $18,160 for maximun income level.
Florida Obamacare has many different options, even though; there might be a few reasons why you don't have health insurance coverage or don't qualify for Obamacare credits at all.
Your income is to high based on the guidelines
You missed the open enrollment dates
You live in the state of Florida, but are not legalized in the United States
You may be in the state just as a visitor or for a short period of time
Whichever might be the situation, there is always a solution. You may qualify for one of the many health insurance plans available through regular markets, Short Term Plans, Medical Discount Plans and other choices.
Remember that our professional licensed insurance agents in Boca Raton Florida, including the Ft Lauderdale, Jacksonville, Miami, Orlando, and Tampa areas, can assist you in finding the right health insurance coverage you need. Call us anytime at 1-800-868-9170 for a FREE, no obligation consultation about your Obamacare Health Insurance plans available.