FL Insurance Made Easy with American US Insurance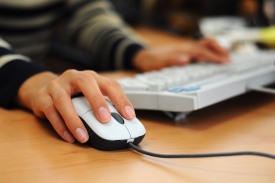 American US Insurance is an Independent Insurance Agency representing many different companies for your insurance needs in Florida. We carefully selected our companies in order to provide you with the best level of service, price and coverage. With a Florida independent insurance agent, you have the ability to choose the best carrier for your insurance coverage. That is the main advantage of using a FL insurance agency like us, we work to satisfy your needs on a one on one customer service base.
Our goal is to educate and service the Florida community and help clients to make educated decisions about their insurance coverage. Through our independence, we strive to help our clients with the best options for their insurance needs.
American US Insurance has established great relationships with many "A" rated insurance companies in Florida, this allows us to give our clients a wide variety of products from many insurance companies. Whether it's auto, home, commercial or business insurance, life & health in Florida, American US Insurance guides our customers on making the right decision to get the best coverage at an excellent price. We can provide an assessment of your insurance needs with a choice of package that fit you best and very different from other agencies like State Farm or AllState, we can give you more options from the best insurance companies in Florida, for all types of coverages.
American US Insurance is dedicated to providing our customers in Florida with the best insurance coverage at competitive rates. Just call our agency today at 800-868-9170 and our professional staff will compare different options through many top rated insurance companies.
We want you to have a positive overall experience with American US Insurance. Our one on one service approach is our #1 priority for all our insurance clients. Give us a call at 800-868-9170 for a FREE quote or contact us through one of our online quote forms and we'll be happy to answer any of your insurance questions.