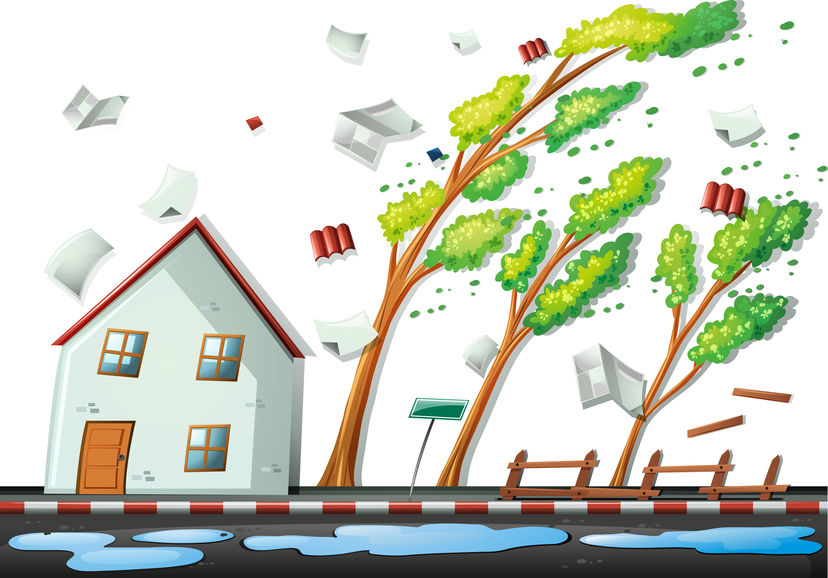 Get a Home Insurance quote now.
American US Insurance provide Tips in Advance of the Florida's hurricane season.
Take these steps to protect your family and your property. As the hurricane season starts, we suggest taking the following steps to prepare for any possible storm in Florida
Before a hurricane:
• Install hurricane shutters or precut 3/4" pieces of marine plywood for each window of your home.
• Make trees more wind resistant by removing diseased or damaged limbs, then strategically removing branches so that wind can blow through.
• When a hurricane is approaching, a hurricane watch or a hurricane warning will be announced through your local news media. Be prepared to evacuate, especially if you live on the Florida coastline, on an offshore island, in a mobile home, or near a river or floodplain. High winds and flooding are common even if the hurricane doesn't make landfall. Take your disaster supplies kit, sleeping bags and blankets.
• Lock the windows and doors of your home before leaving and turn off all utilities.
• Follow the recommended evacuation routes.
• Store away lightweight objects that could become airborne.
• Anchor outdoor objects that cannot be brought inside.
• Call your emergency contact person to report your plans.
• Fill your car's gas tank.
• If you are not told to evacuate, settle in and stay put. Keep the roads free for those who need to use them. Don't be fooled! The first part of the storm is followed by a period of tranquility. It is only the eye of the hurricane passing over. The rest of the storm is yet to come.
• Collect your disaster supplies kit, blankets and sleeping bags and keep them near you.
•Ensure that you have at least a seven-day supply of water and food and any important medications. Call ahead your pharmacy or doctor for refills.
• Keep children and pets indoors.
• Make sure your battery-powered radio is nearby and in good working condition.
• If you're along the immediate coast and in danger of a storm surge, go to a room on an upper floor, preferably one without windows. Stay there until the storm passes.
• If you're in a location not susceptible to a coastal storm surge, then go to an interior room on the lowest floor to protect yourself from wind-related damage.
As a reminder, keep yourself in touch with your family as it is always important to have someone close to you who knows about your whereabouts. Florida hurricane season last for about five months, so be ready and prepared at all time during this period and count with American US Insurance for any of your hurricane insurance needs.