American US Insurance, a Florida Independent Insurance Agency advise on Covid-19
As the new coronavirus COVID-19 keeps unfolding round the world, more and more humans have been instructed to self-quarantine. While a few have passed the virus test, others have truly been exposed to it and have been suggested to self-quarantine as a precaution.
Willful or involuntary home isolation may turn out to be progressively normal as Florida announced a general state of emergency crisis. Patients who are confirmed positive with coronavirus have said to have flu-like signs and symptoms including fever, dry cough, and troubled respiration, with a few growing pneumonia. In some examples, the patients have suffered organ failure.
Many people are now under intentional self-isolate for 14 to 21 days with the expectation to find out whether they have Covid-19 symptoms or not. Guaranteeing that individuals implement self-home isolation appropriately, is essential to prevent additionally spread of the coronavirus infection. The Centers for Disease Control and Prevention (CDC) suggests that individuals who are having any type of respiratory sickness remain at home, despite the fact that they recognize these side effects are more inclined to be from this season's flu virus than coronavirus / COVID-19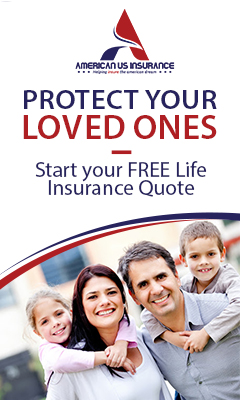 Since there is no cure yet for the coronavirus, and the pandemic continue spreading worldwide with more than 600,000 cases around the world and more than 100,000 cases in United States alone according to this virus tracker maintained by Johns Hopkins University, the best way to be safe and avoid spreading of the virus, is home quarantine.
Being prepared and equipped with the supplies you may need in the event of an emergency or disaster, according to the American Red Cross. In addition, during a pandemic you must help limit the spread of germs and prevent infection by taking a few simple steps, according to the Department of Homeland Security
Americans can continue to use and drink tap water as usual during the COVID-19 pandemic. Please be sure to follow public health guidance as the situation develops.
Avoid close contact with people who are sick.
When you are sick, keep your distance from others to protect them from getting sick too.
Cover your mouth and nose with a tissue when coughing or sneezing. It may prevent those around you from getting sick.
Washing your hands often will help protect you from germs.
Avoid touching your eyes, nose or mouth.
Practice other good health habits. Get plenty of sleep, be physically active, manage your stress, drink plenty of fluids, and eat nutritious food.
Maintain social distancing all the time
Wear a facemask if you are sick
Clean and disinfect frequently touched surfaces daily including tables, doorknobs, light switches, countertops, handles, desks, phones, keyboards, toilets, faucets, sinks, etc.
At American US Insurance a Florida Independent Insurance Agency, we encourage you to stay home and save lives..
Help stop the coronavirus spread by isolating yourself for at least 14 days and be prepared in case of an emergency. Remember, stay strong and stay home.

Sources: American Red Cross
Department of Homeland Security