Your Next Vehicle Purchase and FL Auto Insurance
At American US Insurance we want to keep you informed of the many aspects to take into consideration regarding a vehicle purchase process and Florida car insurance. This is some of the information you need to know about it! The ins and outs you must consider before purchasing a car in Florida.
Many factors influence the premium of your Florida car insurance policy. Your insurer will have asked you many questions whilst producing your quote, some of which will affect your premium and some will not. Below we discuss the key variables that are within the policyholder's control.
Location
A big influence of the cost of your car insurance is where you live, your zip code is a key point on the price you pay. The chance of your car being broken into or stolen is a key concern for the insurer and it's been statistically proven than some Florida areas have higher chances than others for claims arising from accidents, theft or vandalism. More urban zones traditionally face greater risk of theft and therefore tend to be more expensive than countryside locations.
Deductibles
By agreeing to pay a higher deductible each claim, you can reduce your car insurance premiums. This is because you are reducing the liability of the insurer and therefore in return, they can offer you a lower premium. While deductibles between $250 and $500 are more common, try to select a deductible $1000 or higher. If your vehicle is leased or financed, always check with your bank and make sure they accept a deductible higher than $1000.
Your Vehicle
Depending of the vehicle type, you will be able to get a lower premium. If you are looking to buy a new vehicle, make sure you fully consider the cost of insurance. Try to choose a sedan, SUV or crossover as these have a lower insurance premium. Unless you can really keep up with the expense or it is your dream car, stay away from coupes and sport vehicles. These are the highest rated in the equation. Keep in mind the brand as well, some brands like Maserati even on their sedans line, tend to be a lot more expensive to insure than other luxury competitors like Mercedes Benz or BMW. You may be able to buy the car, but can you afford to insure it?
Consolidating policies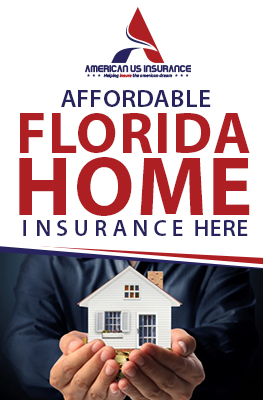 By insuring a number of vehicles with the same insurer, or by purchasing Florida home and motorcycle insurance for example through your car insurer, you may be able to secure a 'multi policy' discount. At American US Insurance we have several companies that allows you to do this, helping you save a lot money.
Mileage
You can control your insurance premiums by restricting your annual mileage. Some auto insurance companies may give you a better rate for low mileage. Stay between six to seven thousand miles a year and you'll be able to get a better price. Keep in mind that your mileage may be audited every six months.
Security
Security devices that prevent or hinder theft may also reduce your premium. Common examples include alarms and immobilizers, recovering and tracking devices, etc. However, be aware that as manufacturers improve the quality of the security devices, the thieves just become better at bypassing them.
Lease vs. purchase
Another way to have a lower insurance premium is to know the different insurance requirements between a lease or a purchase. On a vehicle purchase any liability limit is acceptable, in the other hand most brands require you to have high limits of liability of at least $100, $300 and $50 thousand to cover their leased autos. This translates to thousands of dollars for bodily injury liability per person, per accident total and per property damage liability. Although some brands like Honda, Toyota, Nissan, Lexus and Hyundai only require you to carry minimum liability limits of $10, $20 & $10 thousand for their leases. This is a great way to save money on insurance, knowing the brand requirements and selecting one of these options.
No Claims Discount
Some insurance companies give you discounts for having no claims during the last five years and even will reduce your deductible annually by staying claim free. Maintain a good claim history by avoiding making small claims upon your insurance policy. This can prove very helpful if you subsequently end up having an accident where you really need to make a claim for.
Advanced driving skills
By taking an advanced driving course you may also be able to reduce your premium. There are a few courses you can take to help you and some insurance companies offer you discounts for passing these courses, ending in a lower car insurance rate.
Your Age
The older you are, the less likely you are to have an automobile accident, or better explained, the older you are, the more experience you have and more careful you will drive, therefor the less auto accident claims you'll present to the insurance companies. As a result, insurance companies charge lower premiums for more mature drivers. There are three tiers basically; less than 21 years old, from 21 to 25 and from 25 years old and up. Although as an example, a 40-year-old driver will pay less insurance than a 25 years old one, but generally speaking the insurance prices start dropping at age 25. If you are older than 25 years old, you will get a real cheap insurance price for you car in Florida.
License status
The time you've had your Florida license is one of the most important factors to get a better rate with the auto insurance companies. There are two levels; less than three years and more than three years. Of course, the more time with Florida license, the better price you will get. In addition, some insurance companies accept international driver's license or even passports to insure you. Call American US Insurance at 1-800-868-9170 to check your options with international license or with no license at all.
Driving record
Keeping a good driving record is very important to keep a cheap insurance price in Florida. The first step is to keep yourself away from violating the law, but if you ever get a ticket due to an automobile infraction do not, and I repeat, do not consider paying that ticket just like that. When you pay an automobile infraction ticket, you are admitting been guilty and therefor you will have points assigned to your driver's license. Such points accumulate and if you collect 12 or more points in a 12 months period, you driver's license will be suspended. The proper way to do it is to wait at least a week until the report has been filed and then hire a lawyer or represent yourself in court. Most judges will give you a break if you show good faith and your ticket will be dismissed or reduced with no points assigned to your license. Another great choice is to attend a 4- or 8-hours Florida driving school, keep in mind this option is only available once a year for a maximum of five times in your lifetime.
In general, keeping yourself informed of your options will help you get a cheap car insurance rate. Feel free to contact American US Insurance at 1-800-868-9170 or visit our webpage www.amerinsured.com for a Free, no obligation consultation. We are here to help.

https://amerinsured.com/personal-insurance/car-insurance